How many beers does it take to put three daughters through college?
The owners are still unsure as to how many beers it will take, but certainly hope to find out. The meaning behind the name 3 Daughters Brewing comes from founders Mike and Leigh Hartings three little girls.
The concept of 3 Daughters Brewing started with Mike and Head Brewer (then Head Chef) Ty Weaver in a local restaurant in St Petersburg, Florida. They were working on a recipe for a craft beer battered fish and decided to make it with their own hand crafted brews. No surprise, it sold a lot of fish and fueled their passion for brewing craft beers.
As the popularity of the craft beers grew, Mike and Ty decided to invest in a brewhouse to increase their brewing capacity for the restaurant. Once they picked out a 30-barrel system, it was time to move on from the restaurant industry and begin a journey in the craft beer industry.
As the brewery was being built, the common joke was, "how many beers do we have to sell to put 3 Daughters through college?" And so the shortening of the name to 3 Daughters Brewing…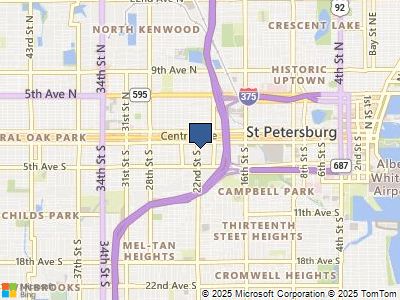 222 22nd St S, Saint Petersburg, Florida 33712