Boxing Bear Brewing Company
Boxing Bear Brewing Company
10200 Corrales Rd, Albuquerque, New Mexico 87114
At Boxing Bear Brewing Company, we truly believe in the word 'quality'. Quality time, quality friends, and of course, quality BEER.
Our vision started with 3 friends driven by their passion for beer and a dedication to all things related to it. By brewing with superior ingredients and time-tested techniques, and by offering a great spot to enjoy and learn about our beer - you'll discover what true quality means to us.
Boxing Bear Brewing Company is located along the sandy banks of the Rio Grande River in northwest Albuquerque. Our mission is to grow the popularity of quality hand-crafted beer, and to help establish Albuquerque as a national destination for outstanding craft beer.  We strive for excellence through innovation, producing outstanding recipes using traditional brewing practices and top notch ingredients.
Boxing Bear Brewing Company is also producing and serving amazing locally made wines. Wine lovers can experience some wonderful local varietals as a menu option, which sets Boxing Bear apart from most traditional brew pubs.
Type:

Brewpub

Business Locations:

10200 Corrales Rd, Albuquerque, New Mexico 87114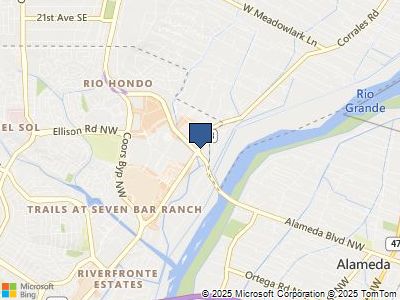 10200 Corrales Rd, Albuquerque, New Mexico 87114